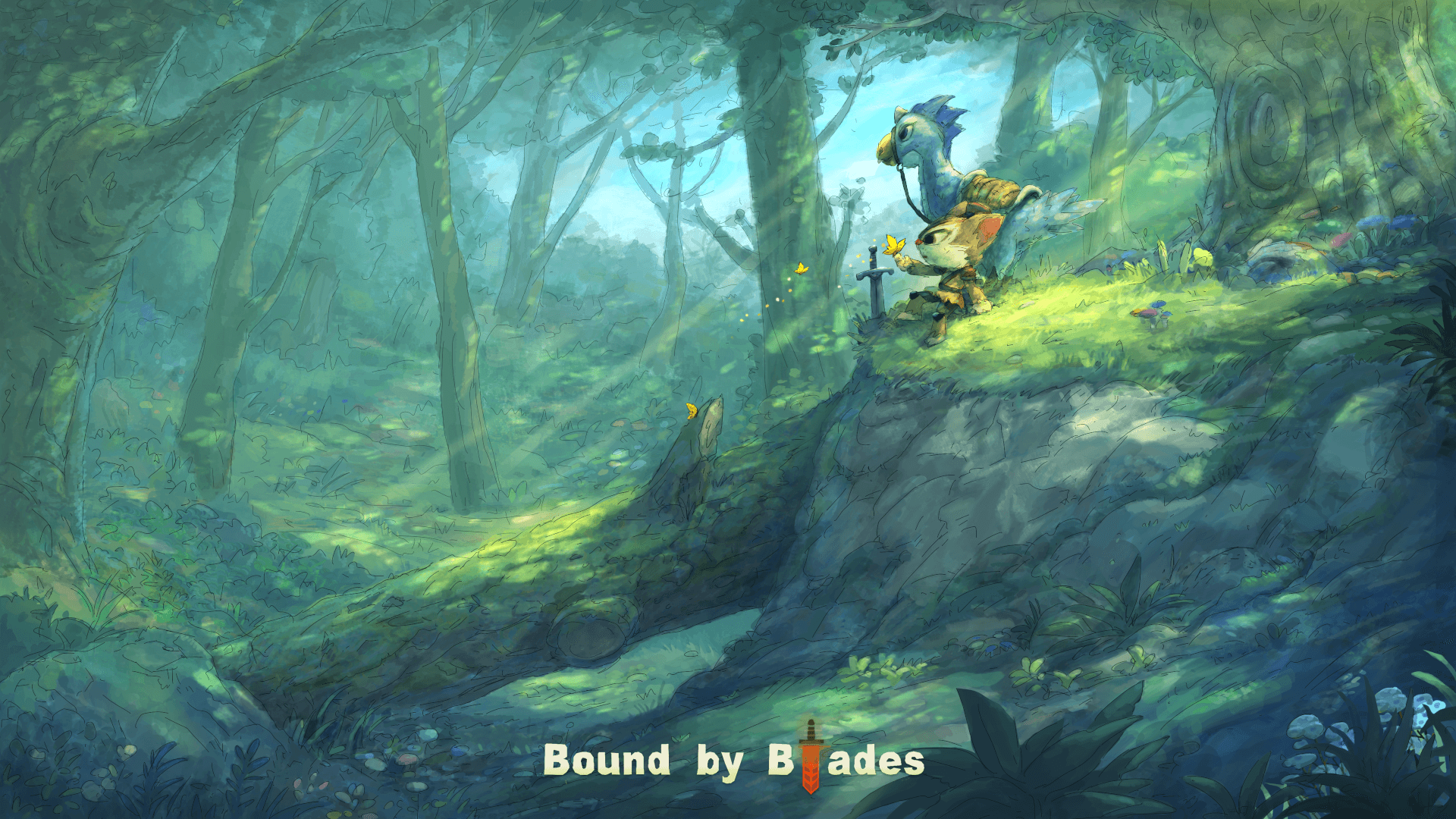 Bound By Blades
Dev Update 16 - Ambient Animations, Mittux VFX, Music and More!
---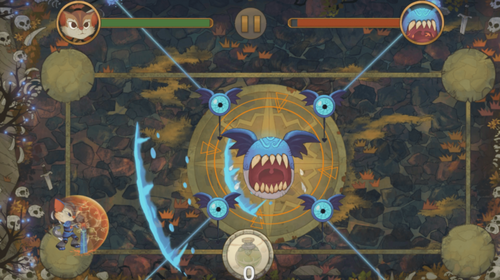 Dev Update Video
Updates and Changes
Title Screen animated
Lamgi animated in town and dreamland, they run, prance and jump
Finny now animated in town (Eldros coming soon!)
Wisps moving around on the edges of the battlefield
Particle effects for Teo added in Battle for dash, dodge and charge attacks
New Epic Music for Battles past the training phase
New Loading screen
New Transitions, now instant (with Teo running across) for all areas other than into battle where loading takes effect for each boss
Mittux VFX added in
Mittux mini optimized to avoid lag spikes caused when new ones are spawned
Polish and adjustments for player feedback from DreamHack

Teo's charge attack now always resets if mid combo, this allows a consistent dash across the screen every time you do 3 charge attacks in a row
Movement in Town/Dreamland made a bit easier to avoid overrunning your goal too quickly
Our Goals Now
Our launch date for Kickstarter is aimed around September, so our focus now is on that.

We've just started preparing our Kickstarter page and will work on it up through our launch. We're looking into finding a trailer creator that can make us something awesome to show what BBB is capable of.

Our work on the demo slows down a bit more as we progress as it's in a solid state so we're focusing on polish for it now.
Sign Up for the Demo
The demo is already being shared to some through our Discord where you can sign up for an early look before it opens up to everyone on Kickstarter.

The demo is in the polish and bug fixing phase now, so we're able to fix up bugs and add some small polish as people run through it and give feedback to improve the game!