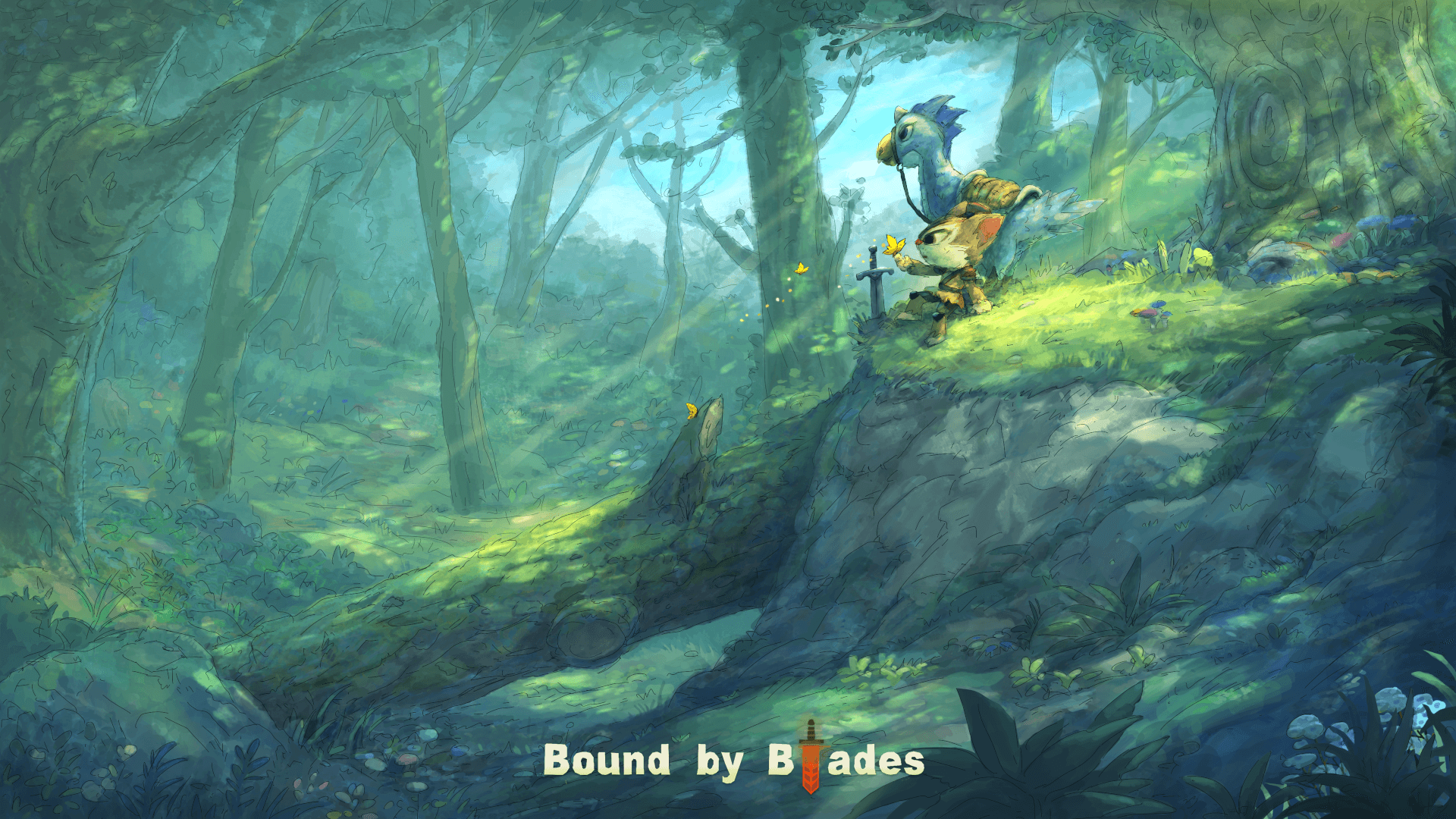 Bound By Blades
Bound By Blades Will Continue Development
---
Hey everyone!
I want to announce that despite our KS not being able to reach the funding we need, we will continue development on a smaller scoped version of BBB to release in a shorter time span.
I'll be selling my car to help give our team a little more support to keep us going through release, but the real heroes making this dream a reality is the team. They're all willing to make sacrifices because they believe in working on our game together and thanks to each one of them, Bound By Blades will be released in the end.
So what will Bound By Blades be?
The goal for BBB was always a battle heavy focused game, with lighter elements to help support it. The End game dungeon system was designed to sustain a large amount of replayability while still feeling fresh and fun, similar to great roguelites like Slay the Spire and Rogue Legacy. Our demo fit perfectly as more of the training grounds and proof of concept for our game, and is a good example of what we'll be expanding out with the dungeon system.
For content, our plan is to create the 7 new unique bosses, as well as unique armor sets for each of them. This also means we'll be cutting the larger features like Multiplayer and NPC partners so we can focus directly on content instead and deliver in a shorter time frame.
Our new schedule will take us around 1.5 years to fully develop out and release. We'll be aiming to have most content done in year 1, and then move onto the dungeon system. After that we'll work on revisions, polish, and any additional changes/additions from feedback until we're ready for a final release.
This plan is still fresh, so there may be changes as we continue development, but I will keep everyone updated as any may come through, as well as continue our Dev video updates on Youtube, as well as our posts on Twitter and Discord.
New Build Up Now!

Better Controller Support
Adding in the Rewired plugin for Unity now gives us a lot more support for different controllers and even platforms, so if you've had trouble with functionality on one of your controllers with BBB, it's time to give it another shot!
Mac and Linux Support
One of the biggest reasons we were hesitant on Mac and Linux support was the upcoming Multiplayer feature, but by removing that, we've went ahead and made some test builds for Mac and Linux. We can always use more feedback if these are working well for you so please let us know!
Follow Us

If you're interested in keeping up to date with us, check out our main social medias! We're active on Discord to chat with you, update posts weekly on Twitter, and we release major updates on Youtube so make sure you subscribe too!